Improving of the logistic process in the warehouse using lean-technologies
Anastasia Mykolayivna Gaftuniak
Keywords:
Lean-management, logistic, warehousing, ABC-analysis, 5S, Value Stream mapping, Just-in-Time.
Abstract
The present paper investigates how the Lean philosophy can be used in Warehousing businesses. The research showcases the implementation of three Lean tools, such as 5S, Value stream mapping and Pull system in the warehouse. Documented studies to improve stock management in small-sized enterprises are not common in the literature.
The objective of this research is to examine how Lean thinking may be applied to the warehousing process, investigate the most effective Lean tools that can improve warehouse operations and give guidelines concerning the choice of tool that can be used to further leverage Lean Production in Warehousing. The empirical part of this paper is conducted as an ABC-analysis in manufacturing company. The primary source of information will be the review of the firm's databases.
The results of the study imply that implementation of Lean system will allow the company to reduce costs, optimize warehouse operations, minimize labor, and as a result, improve the competitiveness in the market.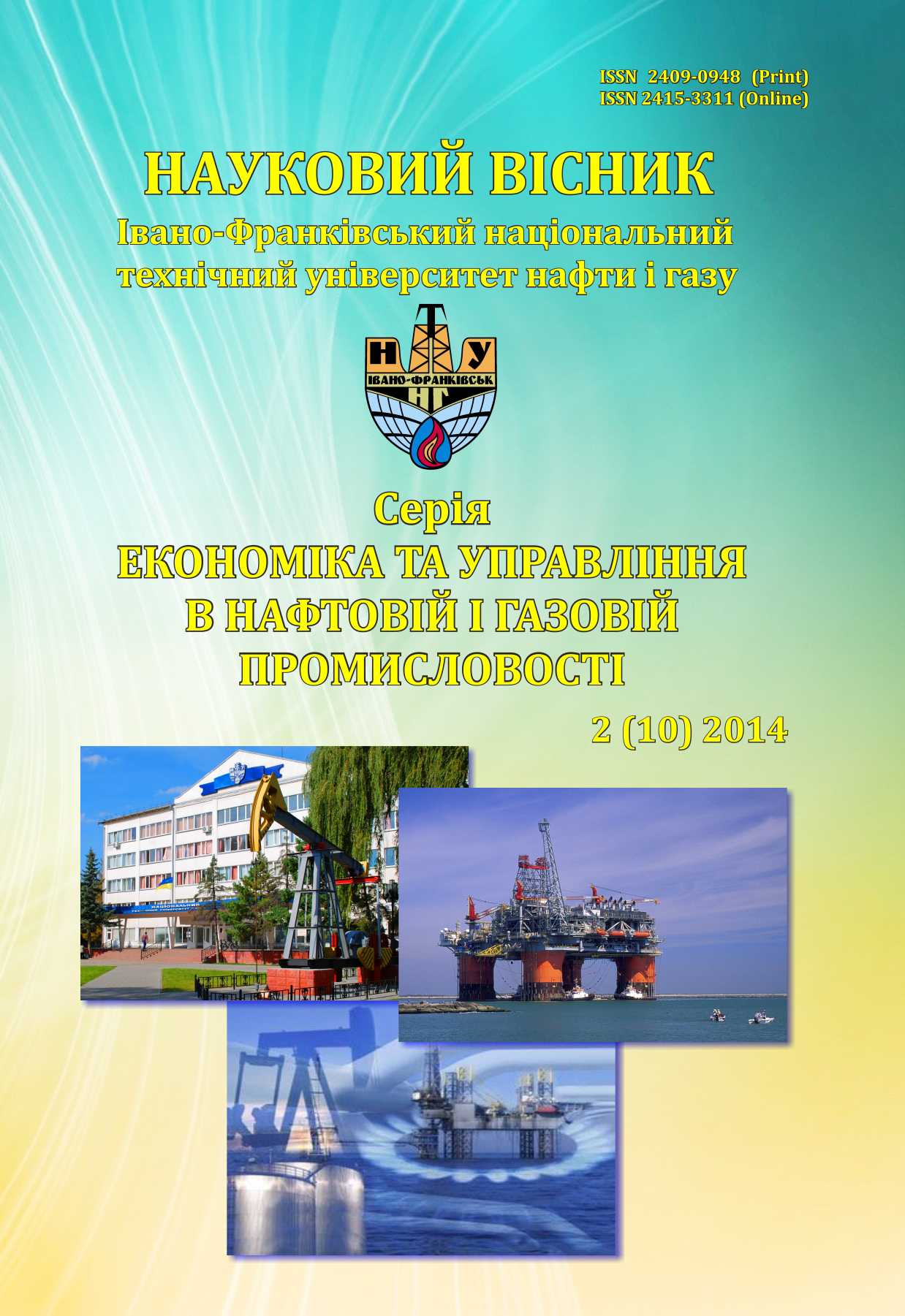 How to Cite
Gaftuniak, A. M. (2014). Improving of the logistic process in the warehouse using lean-technologies. Scientific Bulletin of Ivano-Frankivsk National Technical University of Oil and Gas (Series: Economics and Management in the Oil and Gas Industry), 2(10), 157-161. Retrieved from http://eung.nung.edu.ua/index.php/ecom/article/view/182
Section
SCIENTIFIC MESSAGES OF YOUNG SCIENTISTS
Copyright and Licensing Terms
Copyright Statement
The authors who publish in the journal accept the following conditions:
The authors retain the copyright and grant the journal the right of first publication, licensed with Creative CommonsCC BY-NC-SA , which permits other people to remix, transform, and build upon the material and use the material for non-commercial purposes, give appropriate credit and distribute the contributions under the same license as the original.
The authors can conclude additional agreements on the non-exclusive distribution of the journal's published version of the work (for example, publication of the work in electronic repositories) with an acknowledgment of its initial publication in this journal.
The authors can upload the published articles on the Internet (for example, in electronic repositories or on web-sites), as it will stimulate fruitful scholarly discussions and increase the citation rates of the published articles.