Non-current assets movement and main goals of accounting
Keywords:
non-current assets movement of fixed assets, accounting, documentation, contract.
Abstract
In modern conditions of managing the organization and maintenance of accounting records of the company in the required sections will provide the management personnel with timely and reliable information , so the article explores the stages of non-current assets movement in the company and it is determined that documentation is an important initial step in accounting and is systematically organized process of observing, measuring, recording data about business transactions in the primary documents. The main typical forms of primary accounting non-current assets and rules for their registration have been considered. As a result the compliance of electronic records of transactions with non-current assets of the program "1C: Accounting" to the current standard forms of primary accounting has been determined. The peculiarities of the contractual relationship on receipt of non-current assets of the company, the main components of the contracts, their terms and features have been investigated .There is a certain imperfection of a comprehensive approach to documenting the operations associated with the movement of non-current assets at the enterprise which leads to incorrect making managing decisions and their further reflection in accounting. In the system of internal accounting it is suggested to form "Report on the receipt of non-current assets", informative structure of which will give the opportunity to summarize the information about fixed assets and satisfy the management requirements of the company managerial staff.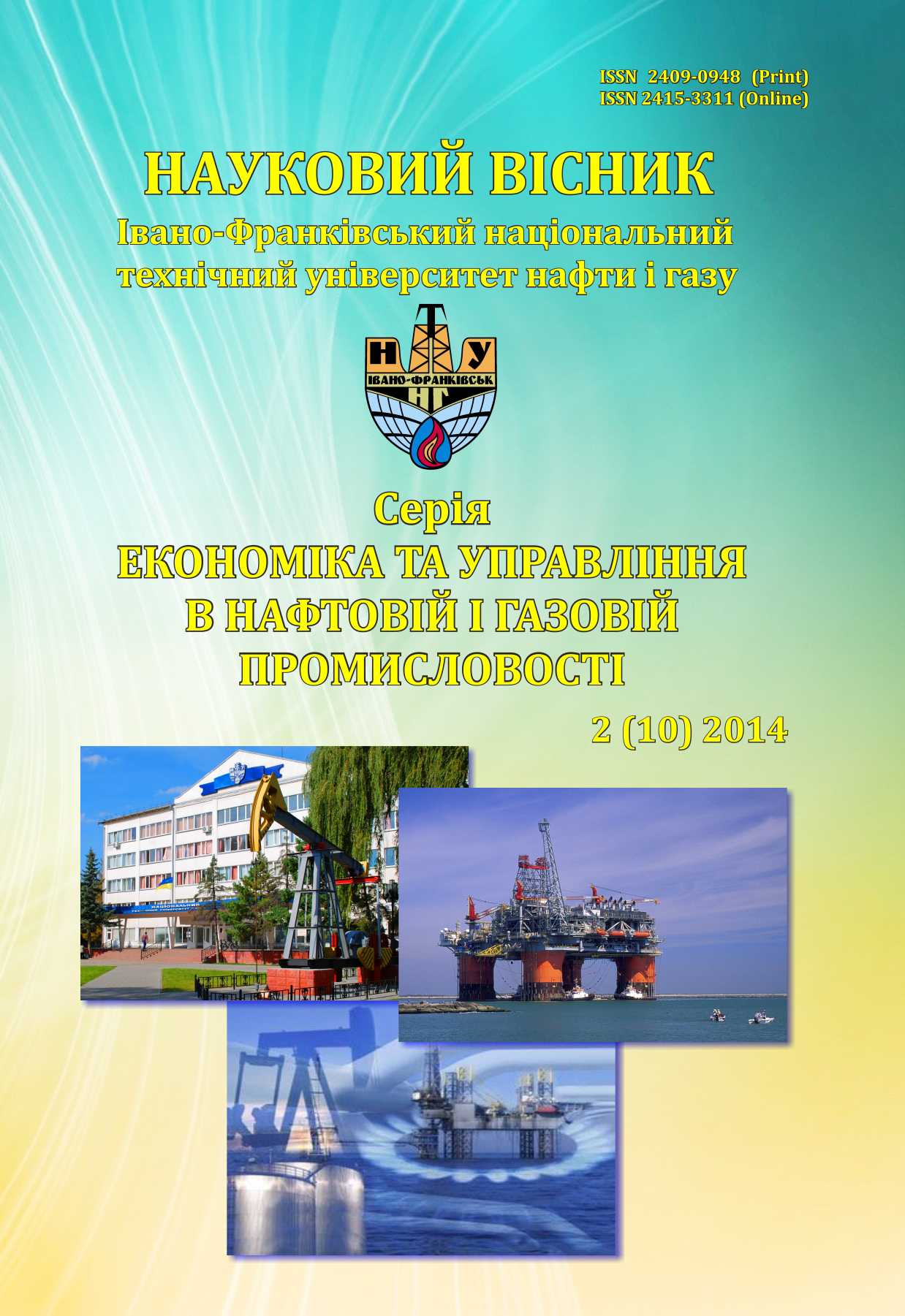 How to Cite
Кафка, С. М. (2014). Non-current assets movement and main goals of accounting. Scientific Bulletin of Ivano-Frankivsk National Technical University of Oil and Gas (Series: Economics and Management in the Oil and Gas Industry), 2(10), 98-107. Retrieved from http://eung.nung.edu.ua/index.php/ecom/article/view/174
Section
THEORETICAL PROBLEMS OF ECONOMICS AND MANAGEMENT
Copyright and Licensing Terms
Copyright Statement
The authors who publish in the journal accept the following conditions:
The authors retain the copyright and grant the journal the right of first publication, licensed with Creative CommonsCC BY-NC-SA , which permits other people to remix, transform, and build upon the material and use the material for non-commercial purposes, give appropriate credit and distribute the contributions under the same license as the original.
The authors can conclude additional agreements on the non-exclusive distribution of the journal's published version of the work (for example, publication of the work in electronic repositories) with an acknowledgment of its initial publication in this journal.
The authors can upload the published articles on the Internet (for example, in electronic repositories or on web-sites), as it will stimulate fruitful scholarly discussions and increase the citation rates of the published articles.