Principles of organizational structuring of management of socio-economic system
Keywords:
socio-economic system, management system, organization, structuring.
Abstract
The peculiarities of organizational structuring of managing socio-economic system (SES) are considered. The approach is based on the conceptual model which consists of system ideas about the conditions (external and internal) – Х – У; objectives and processes of their achievement in the competitive environment – X; resources for achieving the objectives – У; management – Z. The following systemic aspects are researched: 1) the purpose and the actual process as an elementary transformation; 2) personal and material factors which are involved in the "transformation" of resources into labor products; 3) the "transformation" technology (logistics); 4) belonging to the stage of economic activity (or a set of stages); 5) belonging to a certain subsystem of management system; 6) belonging to management link (of a certain level); 7) management system in the process of creating labor products in general. The peculiarities of managing labor process model are considered, as labor of the professionals in management field, at all levels and links of the organizational structure of management object, labor of the personnel who directly implements management process, labor of the personnel of automated management systems exploitation, if management is performed with appropriate methods and means, using advanced information systems. The role of information in management process is described.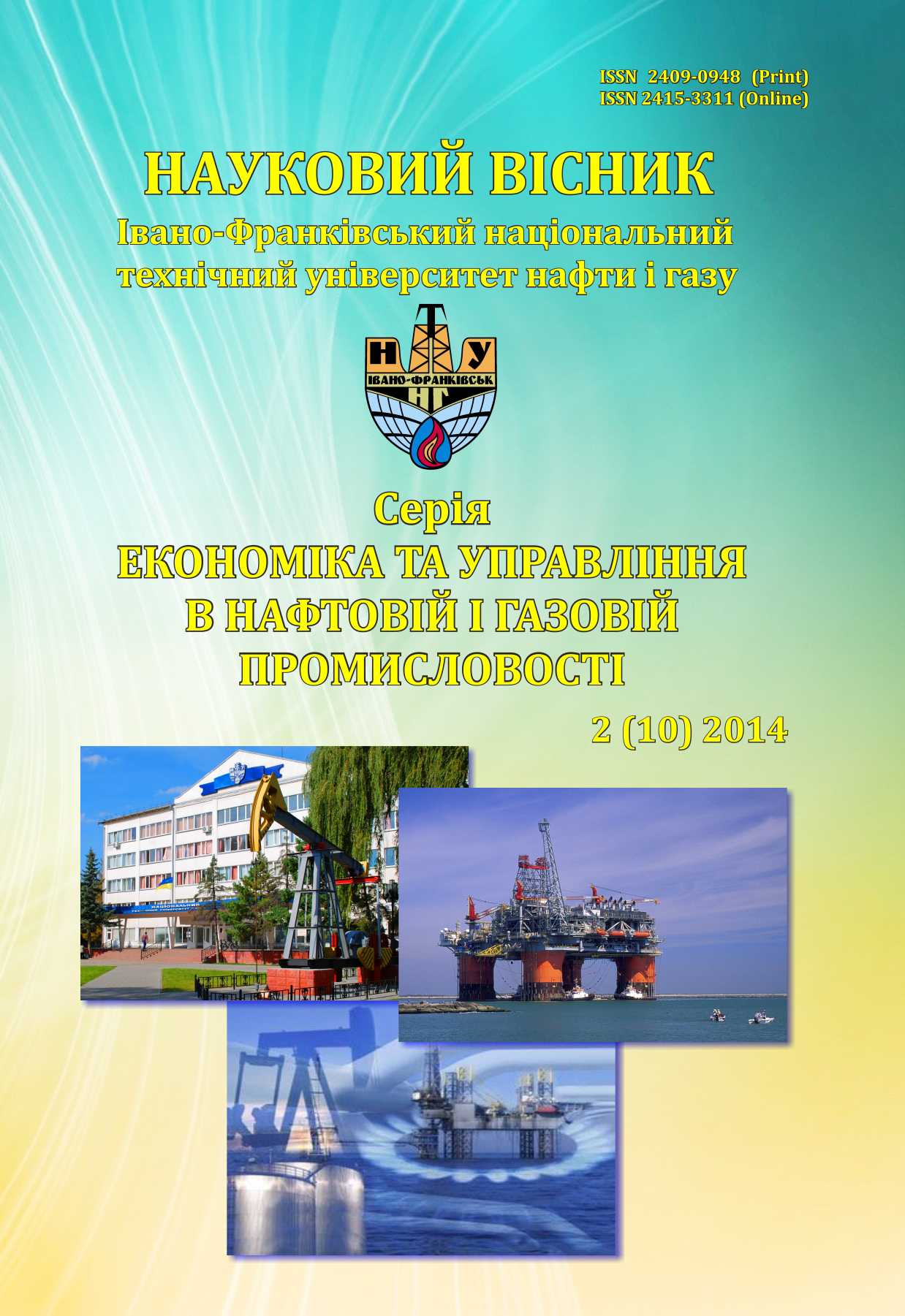 How to Cite
Устенко, А. О., & Малинка, О. Я. (2014). Principles of organizational structuring of management of socio-economic system. Scientific Bulletin of Ivano-Frankivsk National Technical University of Oil and Gas (Series: Economics and Management in the Oil and Gas Industry), 2(10), 141-149. Retrieved from http://eung.nung.edu.ua/index.php/ecom/article/view/180
Section
THEORETICAL PROBLEMS OF ECONOMICS AND MANAGEMENT
Copyright and Licensing Terms
Copyright Statement
The authors who publish in the journal accept the following conditions:
The authors retain the copyright and grant the journal the right of first publication, licensed with Creative CommonsCC BY-NC-SA , which permits other people to remix, transform, and build upon the material and use the material for non-commercial purposes, give appropriate credit and distribute the contributions under the same license as the original.
The authors can conclude additional agreements on the non-exclusive distribution of the journal's published version of the work (for example, publication of the work in electronic repositories) with an acknowledgment of its initial publication in this journal.
The authors can upload the published articles on the Internet (for example, in electronic repositories or on web-sites), as it will stimulate fruitful scholarly discussions and increase the citation rates of the published articles.