НАПРЯМИ ПІДВИЩЕННЯ СОЦІАЛЬНОЇ СТІЙКОСТІ ПЕРСОНАЛУ НА ПІДПРИЄМСТВАХ НАФТОГАЗОВОГО КОМПЛЕКСУ
Keywords:
enterprise, stability, oil and gas complex, management, personnel service.
Abstract
The article substantiates the directions of increase of social stability of personnel at the
domestic oil and gas enterprises. The components that determine its essence are revealed. It is found that
effective economic activity of the enterprise in market conditions requires organization of management on
a conceptually new basis.
References
1. Білуха М.Т. Методологія наукових досліджень: підручник / М.Т. Білуха. – К. : АБУ, 2002. –
480 с.
2 Вітлінський В.В. Моделювання економіки : навч. посіб. / В.В. Вітлінський. – К. : КНЕУ,
2003. – 408 с.
3. Соломанидина Т.О. Организационная культура в таблицах, тестах, кейсах и схемах : уч.-
метод. материалы / Т.О. Соломанидина. – М. : ИНФРА. 2007. – 395 с.
4 Ардальянова Е. Опасные кадры [Електронний ресурс]. – Режим доступу :
http://www.zrpress.ru/2004/006/b018. htm
5. Клебанова Т. С. Моделі оцінки ефективності санації підприємств на основі нечітких
множин / Т.С. Клебанова, О. В. Панасенко // Актуальні проблеми економіки. – 2007. – №7. –
С.158–165.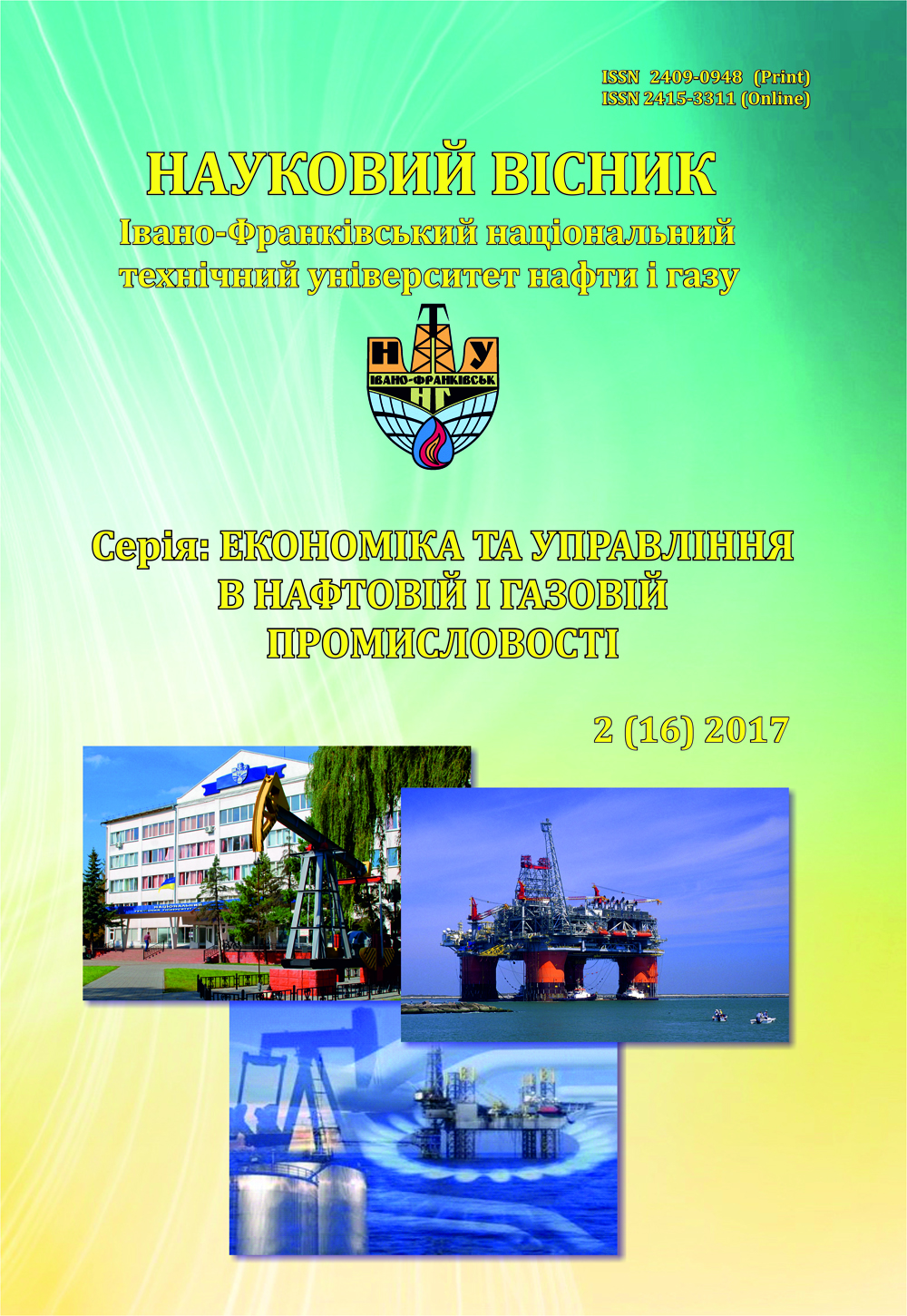 How to Cite
Зелінська, Г. (2018). НАПРЯМИ ПІДВИЩЕННЯ СОЦІАЛЬНОЇ СТІЙКОСТІ ПЕРСОНАЛУ НА ПІДПРИЄМСТВАХ НАФТОГАЗОВОГО КОМПЛЕКСУ. Scientific Bulletin Of Ivano-Frankivsk National Technical University of Oil and Gas (edition Topic: «Economy and Management of Oil and Gas Industry»), 2(16), 11-13. Retrieved from http://eung.nung.edu.ua/index.php/ecom/article/view/13
Section
MANAGEMENT IN OIL AND GAS INDUSTRY